2023, Volume 18
Volume 18, No. 10 (October 2023)
Volume 18, No. 9 (September 2023)
Volume 18, No. 8 (August 2023)
Volume 18, No. 7 (July 2023)
Volume 18, No. 6 (June 2023)
Volume 18, No. 5 (May 2023)
Volume 18, No. 4 (April 2023)
Volume 18, No. 3 (March 2023)
Volume 18, No. 2 (February 2023)
Volume 18, No. 1 (January 2023)
2022, Volume 17
Volume 17, No. 12 (December 2022)
Volume 17, No. 11 (November 2022)
Volume 17, No. 10 (October 2022)
Volume 17, No. 9 (September 2022)
Volume 17, No. 8 (August 2022)
Volume 17, No. 7 (July 2022)
Volume 17, No. 6 (June 2022)
Volume 17, No. 5 (May 2022)
Volume 17, No. 4 (April 2022)
Volume 17, No. 3 (March 2022)
Volume 17, No. 2 (February 2022)
Volume 17, No. 1 (January 2022)
2021, Volume 16
Volume 16, No. 12 (December 2021)
Volume 16, No. 11 (November 2021)
Volume 16, No. 10 (October 2021)
Volume 16, No. 9 (September 2021)
Volume 16, No. 8 (August 2021)
Volume 16, No. 7 (July 2021)
Volume 16, No. 6 (June 2021)
Volume 16, No. 5 (May 2021)
Volume 16, No. 4 (April 2021)
Volume 16, No. 3 (March 2021)
Volume 16, No. 2 (February 2021)
Volume 16, No. 1 (January 2021)
2020, Volume 15
Volume 15, No. 12 (December 2020)
Volume 15, No. 11 (November 2020)
Volume 15, No. 10 (October 2020)
Volume 15, No. 9 (September 2020)
Volume 15, No. 8 (August 2020)
Volume 15, No. 7 (July 2020)
Volume 15, No. 6 (June 2020)
Volume 15, No. 5 (May 2020)
Volume 15, No. 4 (April 2020)
Volume 15, No. 3 (March 2020)
Volume 15, No. 2 (February 2020)
Volume 15, No. 1 (January 2020)
2019, Volume 14
Volume 14, No. 12 (December 2019)
Volume 14, No. 11 (November 2019)
Volume 14, No. 10 (October 2019)
Volume 14, No. 9 (September 2019)
Volume 14, No. 8 (August 2019)
Volume 14, No. 7 (July 2019)
Volume 14, No. 6 (June 2019)
Volume 14, No. 5 (May 2019)
Volume 14, No. 4 (April 2019)
Volume 14, No. 3 (March 2019)
Volume 14, No. 2 (February 2019)
Volume 14, No. 1 (January 2019)
2018, Volume 13
Volume 13, No. 12 (December 2018)
Volume 13, No. 11 (November 2018)
Volume 13, No. 10 (October 2018)
Volume 13, No. 9 (September 2018)
Volume 13, No. 8 (August 2018)
Volume 13, No. 7 (July 2018)
Volume 13, No. 6 (June 2018)
Volume 13, No. 5 (May 2018)
Volume 13, No. 4 (April 2018)
Volume 13, No. 3 (March 2018)
Volume 13, No. 2 (February 2018)
Volume 13, No. 1 (January 2018)
2017, Volume 12
Volume 12, No. 12 (December 2017)
Volume 12, No. 11 (November 2017)
Volume 12, No. 10 (October 2017)
Volume 12, No. 9 (September 2017)
Volume 12, No. 8 (August 2017)
Volume 12, No. 7 (July 2017)
Volume 12, No. 6 (June 2017)
Volume 12, No. 5 (May 2017)
Volume 12, No. 4 (April 2017)
Volume 12, No. 3 (March 2017)
Volume 12, No. 2 (February 2017)
Volume 12, No. 1 (January 2017)
2016, Volume 11
Volume 11, No. 6 (December 2016)
Volume 11, No. 5 (October 2016)
Volume 11, No. 4 (August 2016)
Volume 11, No. 3 (June 2016)
Volume 11, No. 2 (April 2016)
Volume 11, No. 1 (February 2016)
2015, Volume 10
Volume 10, No. 6 (December 2015)
Volume 10, No. 5 (October 2015)
Volume 10, No. 4 (August 2015)
Volume 10, No. 3 (June 2015)
Volume 10, No. 2 (April 2015)
Volume 10, No. 1 (February 2015)
2014, Volume 9
Volume 9, No. 6 (December 2014)
Volume 9, No. 5 (October 2014)
Volume 9, No. 4 (August 2014)
Volume 9, No. 3 (June 2014)
Volume 9, No. 2 (April 2014)
Volume 9, No. 1 (February 2014)
2013, Volume 8
Volume 8, No. 6 (December 2013)
Volume 8, No. 5 (September 2013)
Volume 8, No. 4 (June 2013)
Volume 8, No. 3 (March 2013)
Volume 8, No. 2 (February 2013)
Volume 8, No. 1 (January 2013)
2012, Volume 7
Volume 7, No. 7 (December 2012)
Volume 7, No. 6 (November 2012)
Volume 7, No. 5 (October 2012)
Volume 7, No. 4 (August 2012)
Volume 7, No. 3 (June 2012)
Volume 7, No. 2 (March 2012)
Volume 7, No. 1 (January 2012)
2011, Volume 6
Volume 6, No. 4 (December 2011)
Volume 6, No. 3 (August 2011)
Volume 6, No. 2 (June 2011)
Volume 6, No. 1 (March 2011)
2010, Volume 5
Volume 5, No. 3 (December 2010)
Volume 5, No. 2 (August 2010)
Volume 5, No. 1 (April 2010)
2009, Volume 4
Volume 4, No. 3 (December 2009)
Volume 4, No. 2 (August 2009)
Volume 4, No. 1 (April 2009)
2008, Volume 3
Volume 3, No. 3 (December 2008)
Volume 3, No. 2 (July 2008)
Volume 3, No. 1 (March 2008)
2007, Volume 2
Volume 2, No. 3 (December 2007)
Volume 2, No. 2 (August 2007)
Volume 2, No. 1 (April 2007)
2006, Volume 1
Volume 1, No. 2 (August 2006)
Volume 1, No. 1 (April 2006)

Journal of Nanoelectronics and Optoelectronics
ISSN: 1555-130X (Print): EISSN: 1555-1318 (Online)
Copyright © 2000- American Scientific Publishers. All Rights Reserved.


JNO is a cross-disciplinary peer-reviewed journal to consolidate all experimental and theoretical research activities in the areas of nanoscale electronic and optoelectronic materials and devices, electronic and optical properties of semiconductors, inorganic, organic, and hybrid nanostructures, electronic applications of superlattices, quantum structures, and other nanostructures, optoelectronic and photonic applications of novel functional materials and nanostructures, nanoelectronic circuits and device integration, nanofabrication, processing and characterization techniques, information processing and optical communications.

Editor-in-Chief: Prof. Ahmad Umar

MANUSCRIPT SUBMISSION:
Submit and track manuscript online via Manuscript Central

RESEARCH ARTICLE TEMPLATE:
Authors are advised to use our Journal Template to format their manuscript in accordance with the American Scientific Publishers style.

PLEASE READ THIS NOTE BEFORE SUBMISSION: Manuscript processing fees of US$ 780 per article for all Countries. Please read "Instructions for Authors" for more details. Hereafter, online submission to the journal is assumed that authors fully agree to pay US$ 780 manuscript processing fees for articles upon acceptance.


---
Volume 18, Number 10 (October 2023) pp.1131-1264
–––––––––––––––––––––––––––––––––– ARTICLES ––––––––––––––––––––––––––––––––––––
New Nanocomposites Films of ZnO/PAM/PVA for Electronic Promising Devices Applications
H. M. Alhusaiki-Alghamdi
J. Nanoelectron. Optoelectron. 18, 1131–1139 (2023)
[Abstract] [Full Text - PDF] [Purchase Article]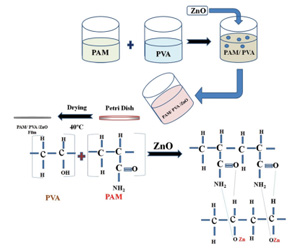 ---
Ultrawideband Tunable Polarization Converter Based on Metamaterials
Zhenyuan Zhu, Xiaolong Cao, Jiaqi Yuan, Yuchen Du, and Tongchang Zhang
J. Nanoelectron. Optoelectron. 18, 1140–1146 (2023)
[Abstract] [Full Text - PDF] [Purchase Article]
---
Characterization of ZnO/rGO Nanocomposite and Its Application for Photocatalytic Degradation
Aini Ayunni Mohd Raub, Jaenudin Ridwan, Jamal Kazmi, Muhammad Aniq Shazni Mohammad Hanif,
Muhamad Ramdzan Buyong, Mohd Ambri Mohamed, and Jumril Yunas
J. Nanoelectron. Optoelectron. 18, 1147–1155 (2023)
[Abstract] [Full Text - PDF] [Purchase Article]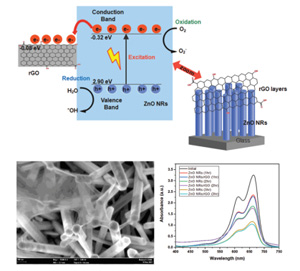 ---
Study on Electrochemical Micro-Reaction and Failure Mechanism of New Materials Used
at Low Temperature in Coastal Environment
Dongjiu Zhang, Haiwang Wang, Shengju Song, Yuchao Wang, Hua Yang, Yilong Sun, Wen'an Zhong, Sheng Zhong,
Honglun Wang, Feixiong Mao, and Congqian Cheng
J. Nanoelectron. Optoelectron. 18, 1156–1163 (2023)
[Abstract] [Full Text - PDF] [Purchase Article]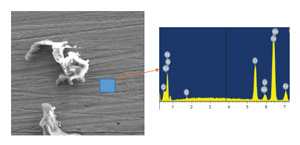 ---
Research on Wafer Image Preprocessing Based on Density Based Spatial Clustering
of Application with Noise
Zhang Wei and Hao Shu-rui
J. Nanoelectron. Optoelectron. 18, 1164–1170 (2023)
[Abstract] [Full Text - PDF] [Purchase Article]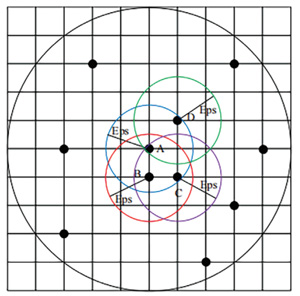 ---
A Terahertz Metamaterial Sensor Based on Electromagnetic Induced Transparency
Xiaoting Wan, Jin Lu, Meifen Chen, and Ying Wang
J. Nanoelectron. Optoelectron. 18, 1171–1178 (2023)
[Abstract] [Full Text - PDF] [Purchase Article]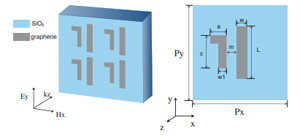 ---
Super-Resolution Reconstruction Based on Denoised High-Resolution Raw Images with BM3D
Tao Cheng and Cong Xu
J. Nanoelectron. Optoelectron. 18, 1179–1183 (2023)
[Abstract] [Full Text - PDF] [Purchase Article]
---
A Cross-Modal PET Synthesis Method Based on Improved Edge-Aware
Generative Adversarial Network
Liting Lei, Rui Zhang, Haifei Zhang, Xiujing Li, Yuchao Zou, Saad Aldosary, and Azza S. Hassanein
J. Nanoelectron. Optoelectron. 18, 1184–1192 (2023)
[Abstract] [Full Text - PDF] [Purchase Article]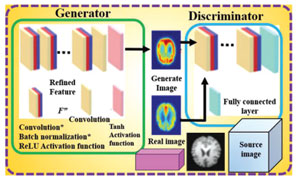 ---
Current Re-Use Architecture and Pre-Distortion Technique Employing Re-Configurable
Low Noise Amplifier for the Design of Nano-Electronic Sensors
K. Suganthi, S. Kayalvizhi, K. Ferents Koni Jiavana, and S. Malarvizhi
J. Nanoelectron. Optoelectron. 18, 1193–1202 (2023)
[Abstract] [Full Text - PDF] [Purchase Article]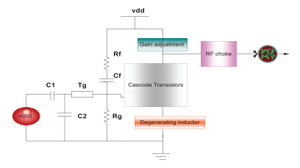 ---
Design and Performance Analysis of Automobile Headlamp Based on Light-Emitting Diode
Sanshan Xie
J. Nanoelectron. Optoelectron. 18, 1203–1210 (2023)
[Abstract] [Full Text - PDF] [Purchase Article]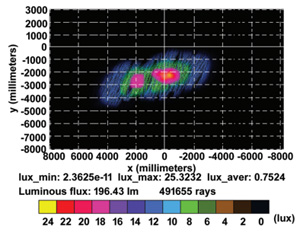 ---
Pulsed Optoelectronic Rangefinder and Its Measurement Applications in Architectural
Design Rationality Assessment
Zhifang Cao
J. Nanoelectron. Optoelectron. 18, 1211–1220 (2023)
[Abstract] [Full Text - PDF] [Purchase Article]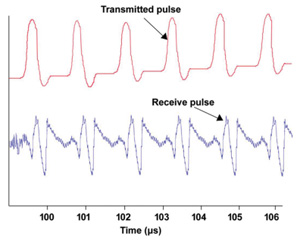 ---
Research on a Novel High-Gain Quadratic Buck-Boost Converter
Gao-Zhong Zhu
J. Nanoelectron. Optoelectron. 18, 1221–1229 (2023)
[Abstract] [Full Text - PDF] [Purchase Article]
---
Research on Construction and Application of Trajectory Data Analysis Model Based on
Big Data and Stochastic Gradient Descent Algorithm
Jianhua Xie, Zhongming Yang, Wenquan Zeng, Yongjun He, Fagen Gong, Xi Zhao, Xibin Sun, and Saad Aldosary
J. Nanoelectron. Optoelectron. 18, 1230–1238 (2023)
[Abstract] [Full Text - PDF] [Purchase Article]
---
An Investigation of Nanofluid Heat Transfer and Flow Characteristics in a Convex
Plate Heat Exchanger Based on Multi-Objective Optimization
Wafa F. Alfwzan, Ghadah A. Alomani, Laila A. Alessa, and Mahmoud M. Selim
J. Nanoelectron. Optoelectron. 18, 1239–1254 (2023)
[Abstract] [Full Text - PDF] [Purchase Article]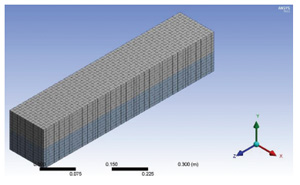 ---
Enhanced Nanoelectronic Detection and Classification of Motor Imagery
Electroencephalogram Signal Using a Hybrid Framework
Mohammad Khalid Imam Rahmani, Sultan Ahmad, Mohammad Rashid Hussain, Aso Khaleel Ameen, Aleem Ali,
Faisal Shaman, Aziz Alshehri, Muhammad Shahid Dildar, Reyazur Rashid Irshad, and Asharul Islam
J. Nanoelectron. Optoelectron. 18, 1255–1264 (2023)
[Abstract] [Full Text - PDF] [Purchase Article]
---
Volume 18, Number 9 (September 2023) pp.993-1129
–––––––––––––––––––––––––––––––––– ARTICLES ––––––––––––––––––––––––––––––––––––
Hg2+ Ions Sensor: Single Walled Carbon Nanotubes Incorporated Zn-Metal Organic Framework
Gajanan A. Bodkhe, Mayuri S. More, Mohamed Hashem, Hassan Fouad, Subramanian Siva, Megha A. Deshmukh,
Nikesh N. Ingle, Myunghee Kim, and Mahendra D. Shirsat
J. Nanoelectron. Optoelectron. 18, 993–1001 (2023)
[Abstract] [Full Text - PDF] [Purchase Article]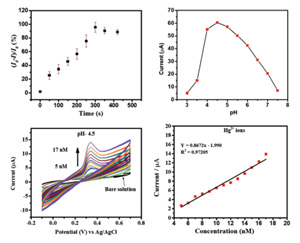 ---
Enhancing the Water Oxidation Performance of Bulk Al1.2CrFe2Ni2 High Entropy Alloy
Through Deep Cryogenic Treatment
Xue-cai Zhang
J. Nanoelectron. Optoelectron. 18, 1002–1008 (2023)
[Abstract] [Full Text - PDF] [Purchase Article]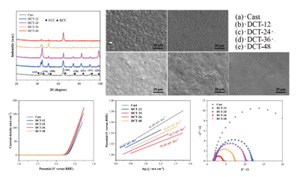 ---
Fabrication of YBa2Cu3O7-y Bulk Superconductor Through Melt Growth
Sang Heon Lee
J. Nanoelectron. Optoelectron. 18, 1009–1013 (2023)
[Abstract] [Full Text - PDF] [Purchase Article]
---
Effect of Diffusion on Charge Transport in Organic Photovoltaic Blends
L. G. Wang, Z. H. Liu, L. Z. Wang, and L. Zhang
J. Nanoelectron. Optoelectron. 18, 1014–1020 (2023)
[Abstract] [Full Text - PDF] [Purchase Article]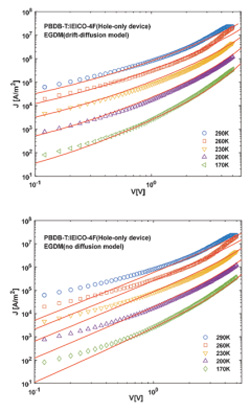 ---
Analysis on Performances and Flow Fields of a Single Waterjet Propeller Based
on SST k -

Model
Lingfei Zhang, Longfeng, Hou, and Yihao Tao
J. Nanoelectron. Optoelectron. 18, 1021–1036 (2023)
[Abstract] [Full Text - PDF] [Purchase Article]
---
Analysis of Underlap Tri-Gate FinFET and Its Capacitance Effects for Analog/RF Applications
J. K. Kasthuri Bha and P. Aruna Priya
J. Nanoelectron. Optoelectron. 18, 1037–1047 (2023)
[Abstract] [Full Text - PDF] [Purchase Article]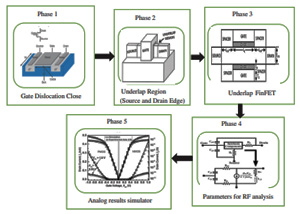 ---
Synthesis and Characterization of BaO-Enhanced Therm500 Nanofluids
P. Prakash, A. Kingson Solomon Jeevaraj, Mohamed Hashem, Hassan Fouad, and M. Shaheer Akhtar
J. Nanoelectron. Optoelectron. 18, 1048–1056 (2023)
[Abstract] [Full Text - PDF] [Purchase Article]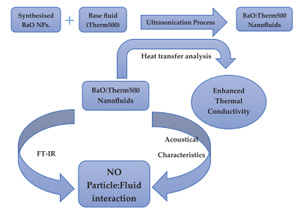 ---
Performance of the Internal Mixer's end Face Mechanical Seal with Isosceles
Right Triangle Textures
Ze-Sheng Wang, Fu-Qin Yang, Yu-Meng Song, and Xiao-Jie Han
J. Nanoelectron. Optoelectron. 18, 1057–1069 (2023)
[Abstract] [Full Text - PDF] [Purchase Article]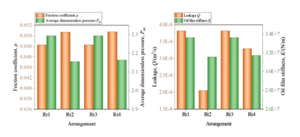 ---
Application of Fluorescent Carbon Nanoelectronic Materials in Combining Partial
Differential Equations for Fingerprint Development and Its Image Enhancement
Feng Wu and Baohua Jiang
J. Nanoelectron. Optoelectron. 18, 1070–1077 (2023)
[Abstract] [Full Text - PDF] [Purchase Article]
---
Optical Fiber Sensor with Novel Structure and Its Applications in Oil and Gas Exploration
Yuhua Xie, Kun Zhao, and Hengle Li
J. Nanoelectron. Optoelectron. 18, 1078–1084 (2023)
[Abstract] [Full Text - PDF] [Purchase Article]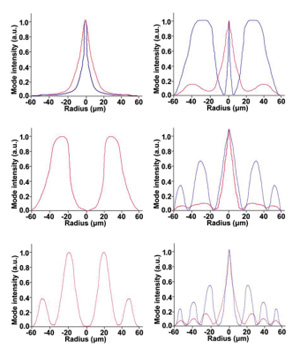 ---
Enhancing Electro-Hydraulic Load Simulator Performance Through Variable Arm
Length and Particle Swarm-Optimized Controllers
Jianying Li, Lingbing Kong, Heng Liang, Weidong Li, and Saad Aldosary
J. Nanoelectron. Optoelectron. 18, 1085–1099 (2023)
[Abstract] [Full Text - PDF] [Purchase Article]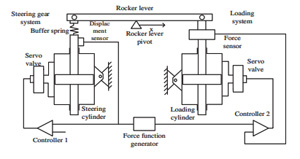 ---
Design of Low Power Temperature Sensor Based on Full Resistance Frequency
Domain Readout
Wang Zengjun and Yu Xian
J. Nanoelectron. Optoelectron. 18, 1100–1105 (2023)
[Abstract] [Full Text - PDF] [Purchase Article]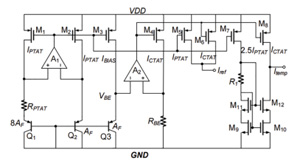 ---
Design of Light Emitting Diode-Based Fiber Optic Current Sensor and Its Application
in Pollution Flash Prevention in Digitalized Substations
Jingxiang Li, Hao Lai, Haitao Yin, and Xiaopeng Xia
J. Nanoelectron. Optoelectron. 18, 1106–1114 (2023)
[Abstract] [Full Text - PDF] [Purchase Article]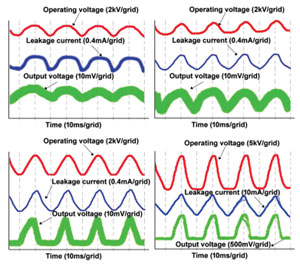 ---
A Kirchhoff Plate Model for Longitudinal Vibration Analysis of Restrained Nanoplate
Including Thermal Effects
Amira Mohamed Hussin
J. Nanoelectron. Optoelectron. 18, 1115–1121 (2023)
[Abstract] [Full Text - PDF] [Purchase Article]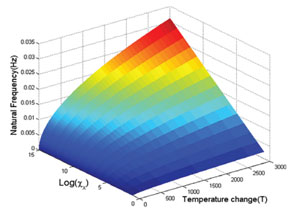 ---
Enhancing Cardiac Disease Prediction Through Data Recovery and Deep Learning
Analysis of Electronic Sensor Data
Faisal Shaman, Aziz Alshehri, Mohammed Mehdi Badr, K. Selvam, Mohammed Mohsin Ahmed,
Nazneen Mushtaque, Amit Gangopadhyay, Asharul Islam, and Reyazur Rashid Irshad
J. Nanoelectron. Optoelectron. 18, 1122–1129 (2023)
[Abstract] [Full Text - PDF] [Purchase Article]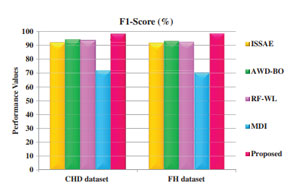 ---
Volume 18, Number 8 (August 2023) pp.881-992
––––––––––––––––––––––––––––––––––– REVIEW –––––––––––––––––––––––––––––––––––––
Solid-State Emissive Carbon Quantum Dots (CQDs) with a Long Wavelength Emission
Al Masri Walaa, Mumtaz Ali, Al-Hartomy Omar, and S. Wageh
J. Nanoelectron. Optoelectron. 18, 881–887 (2023)
[Abstract] [Full Text - PDF] [Purchase Article]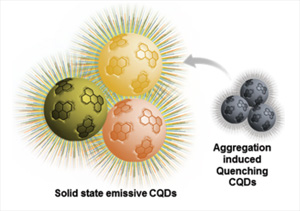 –––––––––––––––––––––––––––––––––– ARTICLES ––––––––––––––––––––––––––––––––––––
Improved Triboelectric Nanogenerators for Self-Powered Systems in Flexible
Electronic Devices
Xiangxiang Luo, Feng Li, Chengfang Qiao, Fei Yuan, and Chunsheng Zhou
J. Nanoelectron. Optoelectron. 18, 888–896 (2023)
[Abstract] [Full Text - PDF] [Purchase Article]
---
Simulation of GaN/AlN-Based Triple Barrier Quantum Region for ULTRARAM Application
Safdar Mehmood, Jinshun Bi, Mengxin Liu, and Yu Zhang
J. Nanoelectron. Optoelectron. 18, 897–904 (2023)
[Abstract] [Full Text - PDF] [Purchase Article]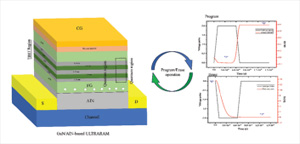 ---
Design and Analysis of Static Random-Access Memory FinFET Circuit Using Self Controlled
Voltage Level Controller
VishnuVardhan Rao Gadipudi and A. Kavitha
J. Nanoelectron. Optoelectron. 18, 905–914 (2023)
[Abstract] [Full Text - PDF] [Purchase Article]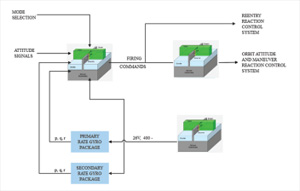 ---
Design and Comparative Analysis of Silicon and GaAs MOSFET for Low Power Applications
Rajdevinder Kaur Sidhu, Jagpal Singh Ubhi, Alpana Agarwal, and Balwinder Raj
J. Nanoelectron. Optoelectron. 18, 915–923 (2023)
[Abstract] [Full Text - PDF] [Purchase Article]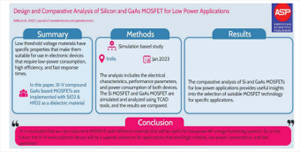 ---
A High Efficiency Grating Coupler Based on Hybrid Si-Lithium Niobate on Insulator Platform
Meng Liu, Xuan Zheng, Zisu Gong, Juan Li, Wenfei Liu, and Renqi Gao
J. Nanoelectron. Optoelectron. 18, 924–930 (2023)
[Abstract] [Full Text - PDF] [Purchase Article]
---
Enhanced High-Performance Aqueous Zinc Ion Batteries with Copper-Doped a-MnO2
Nanosheets Cathodes
Gang Li, Hai Liang, Haifang Ren, Linhan Zhou, and Mohamed Hashem
J. Nanoelectron. Optoelectron. 18, 931–937 (2023)
[Abstract] [Full Text - PDF] [Purchase Article]
---
The Impact of a Thick-Doping-Layer on the Charge Collection Efficiency in the P-Type Silicon
Substrate of EBCMOS Devices
Xulei Qin, Qidong Shi, Feng Shi, Ye Li, and De Song
J. Nanoelectron. Optoelectron. 18, 938–945 (2023)
[Abstract] [Full Text - PDF] [Purchase Article]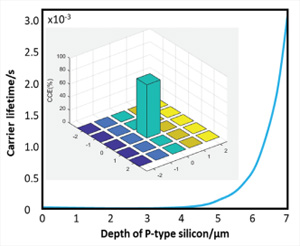 ---
Exploring Optical Nanofibers for Atom-Photon Hybrid Quantum Systems: Chirality Effects
and Optical Forces
Haya Mohammed Aldawsari and Smail Bougouffa
J. Nanoelectron. Optoelectron. 18, 946–958 (2023)
[Abstract] [Full Text - PDF] [Purchase Article]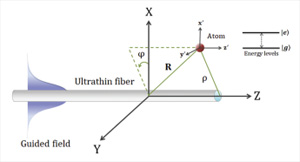 ---
Preparation and Properties of ZnO Nanofiber Flexible Pressure Sensor
Zhang Chenwei, Qian Lijun, Lin Fangyuan, Shenglin Wen, Wen Zeng, and Mohamed Hashem
J. Nanoelectron. Optoelectron. 18, 959–963 (2023)
[Abstract] [Full Text - PDF] [Purchase Article]
---
Short Distance Detection and Control System Based on Photoelectric Sensor and
Its Application in Target Detection of Handling Robot
Yaping Lu
J. Nanoelectron. Optoelectron. 18, 964–970 (2023)
[Abstract] [Full Text - PDF] [Purchase Article]
---
Design and Performance Analysis of Monitoring System for Seed Metering and
Fertilization of Precision Seeder Based on Photoelectric Sensor
Jia Liu, Yan Shi, Desheng Meng, and Zhongfeng Liu
J. Nanoelectron. Optoelectron. 18, 971–977 (2023)
[Abstract] [Full Text - PDF] [Purchase Article]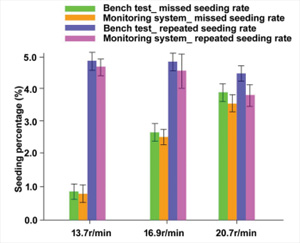 ---
Research on 3D Point Cloud Classification Based on Density-Based Spatial
Clustering of Algorithm with Noise
Keren He and Hang Chen
J. Nanoelectron. Optoelectron. 18, 978–984 (2023)
[Abstract] [Full Text - PDF] [Purchase Article]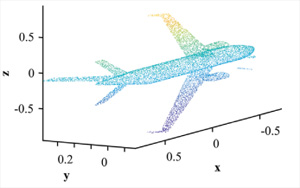 ---
Unsupervised Classification of Non-Gaussian Terrain Based on Polarimetric Decomposition
Zhi-Zhong Huang, Lin Zheng, and Wan-Jun Yin
J. Nanoelectron. Optoelectron. 18, 985–992 (2023)
[Abstract] [Full Text - PDF] [Purchase Article]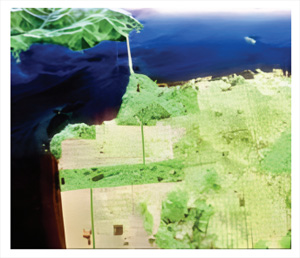 ---
Volume 18, Number 7 (July 2023) pp.761-879
––––––––––––––––––––––––––––––––––– REVIEW –––––––––––––––––––––––––––––––––––––
Meta Analytic Review on Recent Advancements of Class AB Power Amplifiers
Shikha Soni, Vandana Niranjan, and Ashwni Kumar
J. Nanoelectron. Optoelectron. 18, 761–775 (2023)
[Abstract] [Full Text - PDF] [Purchase Article]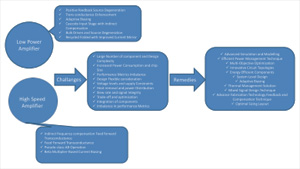 –––––––––––––––––––––––––––––––––– ARTICLES ––––––––––––––––––––––––––––––––––––
Impact of Y Irradiation Damage to CMOS Image Sensor on Camera Signal-To-Noise Ratio
Jie Feng, Hai-Chuan Wang, Kun-Fang Li, Yu-Dong Li, Lin Wen, and Qi Guo
J. Nanoelectron. Optoelectron. 18, 776–781 (2023)
[Abstract] [Full Text - PDF] [Purchase Article]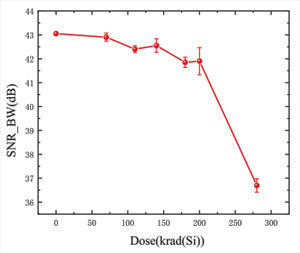 ---
Broadband High-Efficiency Solar Absorber Based on Tungsten Hole-Mesh
Na Li, Chi Zhao, Xin Rao, Bonan Xu, Yuyu Shan, Jingke Zhang, Yiqun Zhang, and Guo Liu
J. Nanoelectron. Optoelectron. 18, 782–788 (2023)
[Abstract] [Full Text - PDF] [Purchase Article]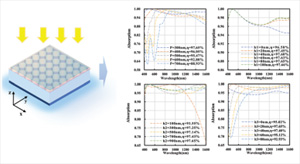 ---
Design of High Precision Temperature Sensor with Current Gain Compensation
Technology for On-Chip Application
Le Luo
J. Nanoelectron. Optoelectron. 18, 789–795 (2023)
[Abstract] [Full Text - PDF] [Purchase Article]
---
Theoretical Study of Spontaneous Emission Spectra in GaAsBi/GaAs Quantum Wells
Rong Nie and DongFeng Liu
J. Nanoelectron. Optoelectron. 18, 796–801 (2023)
[Abstract] [Full Text - PDF] [Purchase Article]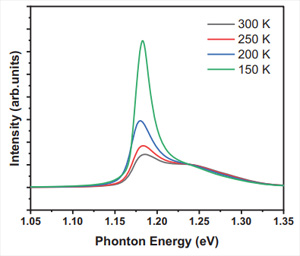 ---
Analysis of Energy Transmission and Design of Additional Capacitance for a Novel
Secondary Side Parallel LCD Forward Converter
Gao-Zhong Zhu and Shu-Lin Liu
J. Nanoelectron. Optoelectron. 18, 802–812 (2023)
[Abstract] [Full Text - PDF] [Purchase Article]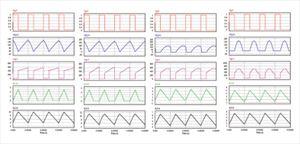 ---
Research on the Filling Process of Ultraviolet Nanoimprint Lithography with
High-Resolution Stamps
Hongwen Sun, Heyu Liu, Xiajuan Shen, Lijun Gu, Jingsheng Wang, Ziyi Ma, and Dongyang Xie
J. Nanoelectron. Optoelectron. 18, 813–822 (2023)
[Abstract] [Full Text - PDF] [Purchase Article]
---
Sr2+ and Co2+ Co-Doped LaAlO3 Leads to Synergistic Enhancement of Electric
Heating and Infrared Radiation Abilities for MEMS Light Source Application
Haigang Hou, Xiaoyun Sun, Dongliang Zhang, Jian Yang, Shahid Hussain, Mohamed Hashem, Guiwu Liu, and Guanjun Qiao
J. Nanoelectron. Optoelectron. 18, 823–828 (2023)
[Abstract] [Full Text - PDF] [Purchase Article]
---
A Novel Radio on Fiber System for Frequency 32-Tupling Millimeter-Wave
Generation and Transmission Using Polarization Modulators
Xin-Qiao Chen, Wen-Yao Ba, Xiao-Rui Liu, Kai-Xian Liu, Si-Yuan Dai, and Xu Chen
J. Nanoelectron. Optoelectron. 18, 829–837 (2023)
[Abstract] [Full Text - PDF] [Purchase Article]
---
Ultraviolet Detection Based on AlGaN/GaN Heterojunction Under Low-Temperature
Lechen Yang, Min Xiong, Wenhua Shi, and Baoshun Zhang
J. Nanoelectron. Optoelectron. 18, 838–841 (2023)
[Abstract] [Full Text - PDF] [Purchase Article]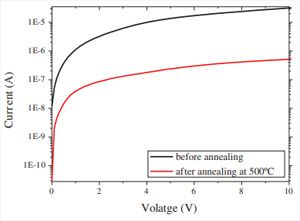 ---
Optical Physical Parameters of Fine Particulate Matter Based on Light Scattering Method
Peng Xie, Juntong Liu, and Kechao Chen
J. Nanoelectron. Optoelectron. 18, 842–850 (2023)
[Abstract] [Full Text - PDF] [Purchase Article]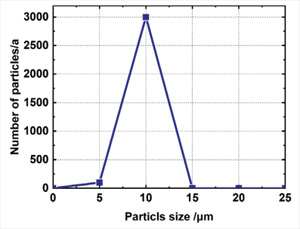 ---
Infrared Thermal Imaging Analysis of Thermal Insulation Performance in SiO2 Aerogel Fabric
Wen-Xiao Chen, Nan Sun, Yue Shen, Xue-Feng Yan, Yan Ma, Mohamed Hashem, and Hassan Fouad
J. Nanoelectron. Optoelectron. 18, 851–856 (2023)
[Abstract] [Full Text - PDF] [Purchase Article]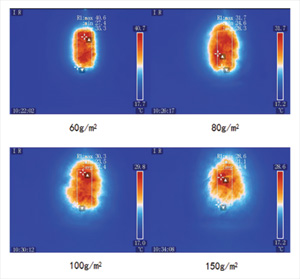 ---
Skin Detection System Using Infrared Optoelectronic Technology and Its Application
in Facial Recognition
Liangxue Zhu and Guangyu Zhu
J. Nanoelectron. Optoelectron. 18, 857–865 (2023)
[Abstract] [Full Text - PDF] [Purchase Article]
---
Charge Couple Device (CCD) Photoelectric Signal Data Acquisition and Its Application
in the Machine Vision of Artificial Intelligence
Yan Liu and Jianhang Zeng
J. Nanoelectron. Optoelectron. 18, 866–872 (2023)
[Abstract] [Full Text - PDF] [Purchase Article]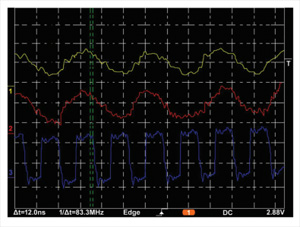 ---
Intelligent Knife Switch Contact Status Monitoring Based on Special-Shaped Beam
Fiber Bragg Grating Electromechanical Sensor
Huarong Zeng, Xiaohong Ma, Kui Xu, Qi Yang, and Weiling Yin
J. Nanoelectron. Optoelectron. 18, 873–879 (2023)
[Abstract] [Full Text - PDF] [Purchase Article]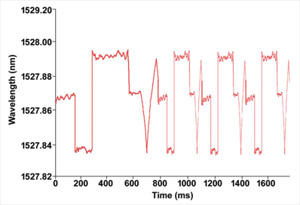 ---
Volume 18, Number 6 (June 2023) pp.647-760
–––––––––––––––––––––––––––––––––– ARTICLES ––––––––––––––––––––––––––––––––––––
Three-Dimensional Architecture of Sulfur Doped Graphene for Supercapacitor
Changwang Li, Xu Wang, Gengzheng Liu, Zefei Guo, Bowang Zhao, Jiayu Liang, Ahmad Umar, Huilian Hao, and Wenyao Li
J. Nanoelectron. Optoelectron. 18, 647–651 (2023)
[Abstract] [Full Text - PDF] [Purchase Article]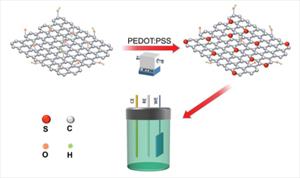 ---
Flexible Inductance Pressure Sensor for Wearable Electronic Devices
Yizhu Wang, Huiqin Qu, and Shu Diao
J. Nanoelectron. Optoelectron. 18, 652–662 (2023)
[Abstract] [Full Text - PDF] [Purchase Article]
---
Image and Velocity Profile Reconstruction Using a Customized 8–16 Electrode Electrical
Capacitance Tomography Sensor Based on LabVIEW Simulation
Sidi M. Ahmed Ghaly, M. Y. Shalaby, Khaled Al-Snaie, Majdi Oraiqat, and Mohammad O. Khan
J. Nanoelectron. Optoelectron. 18, 663–672 (2023)
[Abstract] [Full Text - PDF] [Purchase Article]
---
High-Sensitivity and Wide Detection-Range Refractive-Index Sensor Based on
Amplitude Change in Slotted Photonic Crystal Nanobeam Cavity
M. Al-Hmoud
J. Nanoelectron. Optoelectron. 18, 673–679 (2023)
[Abstract] [Full Text - PDF] [Purchase Article]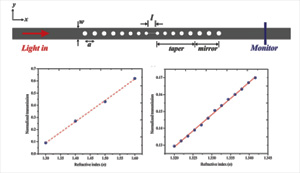 ---
Design of Sliding Mode Controller Based on 7 nm Gate Logic
Li Yan, Liang Wenbin, Liao Jie, and Yu Xian
J. Nanoelectron. Optoelectron. 18, 680–686 (2023)
[Abstract] [Full Text - PDF] [Purchase Article]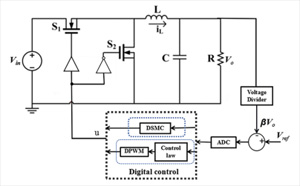 ---
Research of Low Power Humidity Sensor Based on Complementary Metal Oxide
Semiconductor Technology in Power Monitoring
Chen Xiaoyan and Yu Xian
J. Nanoelectron. Optoelectron. 18, 687–691 (2023)
[Abstract] [Full Text - PDF] [Purchase Article]
---
Study on Dry-Coupled Ultrasonic Transducer for Solid Rocket Motor Detection
Cai Xiaofeng, N. P. Yadav, and Wang Jun
J. Nanoelectron. Optoelectron. 18, 692–698 (2023)
[Abstract] [Full Text - PDF] [Purchase Article]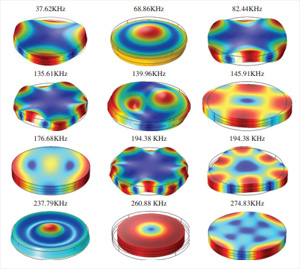 ---
Design of New Photonic Crystal Fiber for Orbital Angular Momentum Modes Transmission
Jing-Xuan Yang, Li-Min Cheng, and Wei Li
J. Nanoelectron. Optoelectron. 18, 699–704 (2023)
[Abstract] [Full Text - PDF] [Purchase Article]
---
A Wide Spectrum Yb-Doped All-Fiber-Integrated Chirped Pulse Amplification System
Based on Parabolic Shaping
Zhixue Tian, Hangkai Qiu, Hui Wang, Kun Qian, Jiang Luo, Shan Lin, Jiongjiong Du, Disong Chen, Zunliang Wang,
Zhu Chen, Hui Chen, Song Li, Nongyue He, and Chao Wang
J. Nanoelectron. Optoelectron. 18, 705–710 (2023)
[Abstract] [Full Text - PDF] [Purchase Article]
---
Design of New LED Curtain Wall Controller and Its Effect in Architectural Decoration
Rongrong Cui
J. Nanoelectron. Optoelectron. 18, 711–717 (2023)
[Abstract] [Full Text - PDF] [Purchase Article]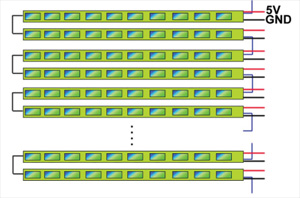 ---
Characterization of Heat-Resistant Insulating Impregnating Varnish Based on
Bismaleimide/Diamine Copolymer
Meijun Bao, Hong Zheng, Guowei Zhao, Jiangyang Zhang, and Jiahao Shi
J. Nanoelectron. Optoelectron. 18, 718–728 (2023)
[Abstract] [Full Text - PDF] [Purchase Article]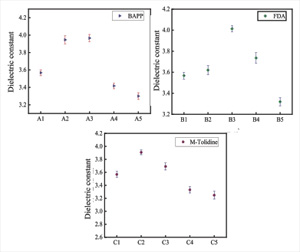 ---
Thermal Imaging Detection Device Based on Infrared Photoelectric Sensor and Its
Application in Fault Detection of Transformer Bushing Insulation
Shengcheng Li, Tao Lu, Lei Zhai, and Yi Xiao
J. Nanoelectron. Optoelectron. 18, 729–735 (2023)
[Abstract] [Full Text - PDF] [Purchase Article]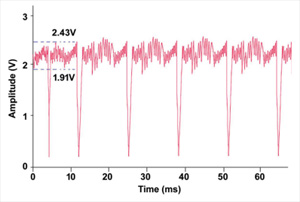 ---
Track Unevenness Prediction Based on Static Track Inspection Data Matching
Jianpu Xi, Changle Zhou, Xuetao Qiao, Zhuolin Zhou, Laihua Luo, Qing Yang, and Zexiang Zhao
J. Nanoelectron. Optoelectron. 18, 736–742 (2023)
[Abstract] [Full Text - PDF] [Purchase Article]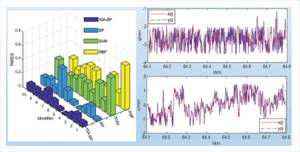 ---
Fault Diagnosis of Support Vector Machine Analog Circuits Based on Improved Particle
Swarm Optimization
Junping Yang and Qinghua Song
J. Nanoelectron. Optoelectron. 18, 743–752 (2023)
[Abstract] [Full Text - PDF] [Purchase Article]
---
A Novel Hierarchical Nickle Oxide Gas Sensor for Monitoring the VOCs in Car Cabs
Kuiyuan Guo, Xiaoqin Zhou, Zhiqiang Zhang, and Ge Qu
J. Nanoelectron. Optoelectron. 18, 753–760 (2023)
[Abstract] [Full Text - PDF] [Purchase Article]
---
Volume 18, Number 5 (May 2023) pp.511-645
––––––––––––––––––––––––––––––––––– REVIEW –––––––––––––––––––––––––––––––––––––
Research Progress in Intelligent Exercise Monitoring Based on
Triboelectric Nanogenerator
Jing Gao, Meiru Jiang, Ning Ba, and Yupeng Mao
J. Nanoelectron. Optoelectron. 18, 511–526 (2023)
[Abstract] [Full Text - PDF] [Purchase Article]
–––––––––––––––––––––––––––––––––– ARTICLES ––––––––––––––––––––––––––––––––––––
Optimization of Perovskite-Solar-Cells with AlOx Passivated NiOx Hole-Transport-Film
Lei Zhu, Yongshan Qin, Yulong Zhao, and Jian Song
J. Nanoelectron. Optoelectron. 18, 527–533 (2023)
[Abstract] [Full Text - PDF] [Purchase Article]

---
A Novel Carbon Nanotube Field Effect Transistors Based Triple Cascode Operational
Transconductance Amplifier: An Optimum Design
Faraz Hashmi, M. Nizamuddin, and Wakeel Ahmad
J. Nanoelectron. Optoelectron. 18, 534–546 (2023)
[Abstract] [Full Text - PDF] [Purchase Article]
---
Solar-Blind Ultraviolet Detection Based on Algan/GaN Heterojunction
Lechen Yang, Kai Fu, Min Xiong, Haijun Li, Wenhua Shi, and Baoshun Zhang
J. Nanoelectron. Optoelectron. 18, 547–550 (2023)
[Abstract] [Full Text - PDF] [Purchase Article]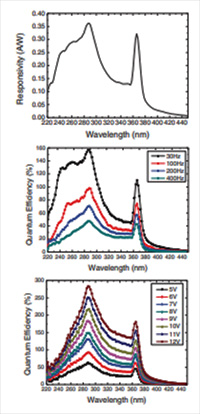 ---
Design of Low Power Temperature Sensor Based on 180 nm Complementary Metal
Oxide Semiconductor Technology
Wenbin Liang, Zhenzhen Luo, Xian Yu, and Xiaoyan Chen
J. Nanoelectron. Optoelectron. 18, 551–557 (2023)
[Abstract] [Full Text - PDF] [Purchase Article]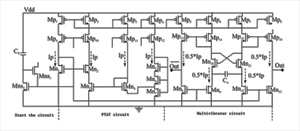 ---
Thermodynamic Analyses of the Two-Step Method of CsPbBr3 Crystal Growth for
Inorganic Perovskite Solar Cells
Xihong Ding, Demeng Qian, Haibin Chen, Zhibin Wang, and Kaijie Fang
J. Nanoelectron. Optoelectron. 18, 558–564 (2023)
[Abstract] [Full Text - PDF] [Purchase Article]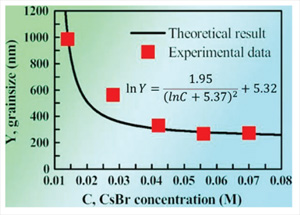 ---
Ultracompact Waveguide for an Optical Network-on-Chip with a Vacuum Gap Based on
Surface Plasmon Polaritons
Zhi-Xun Liang, Yun-Ying Shi, Qi-Ming Wu, Yun-Fei Yi, and Peng Tang
J. Nanoelectron. Optoelectron. 18, 565–571 (2023)
[Abstract] [Full Text - PDF] [Purchase Article]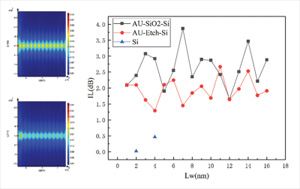 ---
A Comparative Study on the Effect of Different Sintering Temperatures on Structural
and Magnetic Properties of Mg–Zn Ferrite Nanoparticles
Shoaib Nazir, Muhammad Junaid, Jian-Min Zhang, Numan Abbas, Gideon F. B. Solre, and Yanting Liu
J. Nanoelectron. Optoelectron. 18, 572–581 (2023)
[Abstract] [Full Text - PDF] [Purchase Article]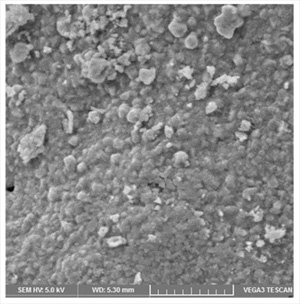 ---
Design of a Flexible Hinged Piezoelectric Viscous Slip Actuator with Retraction Suppression
Xia Liu, Tongyu Wang, Jinlong Liu, Jun Hou, Houjun Gai, Jie Yang, Zhenwen Sun, and Xiaochao Tian
J. Nanoelectron. Optoelectron. 18, 582–593 (2023)
[Abstract] [Full Text - PDF] [Purchase Article]

---
Research on the Thermal Behavior of Surface Texture on Laser Cladding Layer of Mold Steel
Changlong Zhao, Junbao Yang, Ming Li, Chunmei Yin, and Zhenrong Ma
J. Nanoelectron. Optoelectron. 18, 594–603 (2023)
[Abstract] [Full Text - PDF] [Purchase Article]

---
Dielectrophoresis-Assisted 3D LC-Oscillator Array in Complementary Metal Oxide
Semiconductor Image Senser for Label-Free and Damage Detection of Ancient Building
Xuan Qin and Xueyan Yang
J. Nanoelectron. Optoelectron. 18, 604–610 (2023)
[Abstract] [Full Text - PDF] [Purchase Article]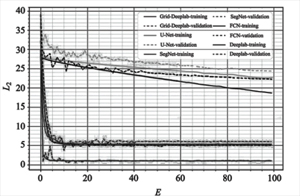 ---
Electrical Capacitance Tomography-Based Flow Measurement in a Closed Container
Using 16-Electrode Sensor in Contrast with 8-Pair-16-Electrodes Topology
Sidi M. Ahmed Ghaly, Mohammad Obaidullah Khan, M.Y. Shalaby, Khaled A. Al-Snaie, M. Asad Ali, B. Faisal,
Abdulmajeed Imad, and Majdi Oraiqat
J. Nanoelectron. Optoelectron. 18, 611–618 (2023)
[Abstract] [Full Text - PDF] [Purchase Article]
---
Condition Monitoring-Oriented Wind Turbine Early Fault Rule K-Nearest Neighbor
Matching Method
Xiangqing Yin, Yi Liu, and Wenchao Gao
J. Nanoelectron. Optoelectron. 18, 619–627 (2023)
[Abstract] [Full Text - PDF] [Purchase Article]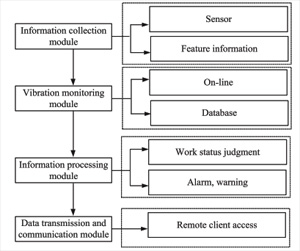 ---
Analysis on Data Poisoning Attack Detection Using Machine Learning Techniques
and Artificial Intelligence
Emad Alsuwat
J. Nanoelectron. Optoelectron. 18, 628–638 (2023)
[Abstract] [Full Text - PDF] [Purchase Article]
---
Optimal Power Quality Control Model of Magnetic Latching Relay for Charging
Station Based on Adaline
Yidan Hu
J. Nanoelectron. Optoelectron. 18, 639–645 (2023)
[Abstract] [Full Text - PDF] [Purchase Article]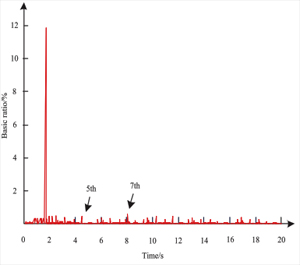 ---
Volume 18, Number 4 (April 2023) pp.381-509
––––––––––––––––––––––––––––––––––– REVIEW –––––––––––––––––––––––––––––––––––––
Advances in Nanopore and Photoelectron-Based High-Throughput Sequencing
Technology for Single-Molecule Sequencing
Yunqi Huang, Yutong Lu, Cailing Song, Yican Wei, Yuxi Yang, Jie Ren, Meiling Wang, Congli Tang, Aayesha Riaz,
Muhammad Ali Shah, Yan Deng, Hongna Liu, Wenjing Pan, and Song Li
J. Nanoelectron. Optoelectron. 18, 381–395 (2023)
[Abstract] [Full Text - PDF] [Purchase Article]

–––––––––––––––––––––––––––––––––– ARTICLES ––––––––––––––––––––––––––––––––––––
Synthesis and Characterizations of TiO2/Carbon Nanofibers Anode Materials for
Lithium-Ion Battery Applications
Lili Wang, Mengge Wu, Ye Liu, Qiang Han, Hassan Fouad, and Hui Yang
J. Nanoelectron. Optoelectron. 18, 396–401 (2023)
[Abstract] [Full Text - PDF] [Purchase Article]
---
Analysis of Electrical Characteristics of N-Doped TiO2 and Si Heterojunction Diodes
Qiumei Lei, Gaoqi Tian, Xiaoping Lei, Wenyao Li, Anna Su, Hassan Fouad, M. S. Akhtar, and Tao Ji
J. Nanoelectron. Optoelectron. 18, 402–407 (2023)
[Abstract] [Full Text - PDF] [Purchase Article]
---
Investigation of Breakdown in Vertical E-Mode Ga2O3 MOSFET with Different
Structural Parameters
Xuanlin Li, Weijing Liu, and Qinghua Li
J. Nanoelectron. Optoelectron. 18, 408–416 (2023)
[Abstract] [Full Text - PDF] [Purchase Article]
---
Study on the Optical Parameters of Different Particle Sizes Considering
Particle Group Reflectivity
Peng Xie, Lianghai Lv, Juntong Liu, and Kechao Chen
J. Nanoelectron. Optoelectron. 18, 417–427 (2023)
[Abstract] [Full Text - PDF] [Purchase Article]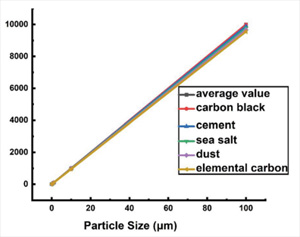 ---
4T Complementary Metal Oxide Semiconductor Image Sensor Charge Transfer
Efficiency Optimization
Kai Zhang, Ting Li, Weidong Xu, Jie He, and Haisong Li
J. Nanoelectron. Optoelectron. 18, 428–434 (2023)
[Abstract] [Full Text - PDF] [Purchase Article]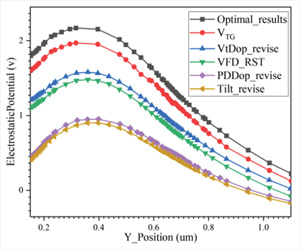 ---
A Photonic Time-Interleaved ADC Architecture Based on Optical Clock Distribution and
Elector-Optical Modulation Technology
Fangxing Lyu, Zekang Xiong, Fei Li, and Xin Fang
J. Nanoelectron. Optoelectron. 18, 435–440 (2023)
[Abstract] [Full Text - PDF] [Purchase Article]
---
Facile Preparation of a Lightweight and Ultra-Thin Nonwoven Carbon Fiber Film with
Excellent Electromagnetic Interference Shielding Performance
Ruicheng Bai, Xiaolin Li, Leilei Zhang, Shaohua Liu, Pei Zhang, and Qinsi Shao
J. Nanoelectron. Optoelectron. 18, 441–451 (2023)
[Abstract] [Full Text - PDF] [Purchase Article]
---
Performance Enhancement of Perovskite Solar Cell Using SrTiO3 as Electron Transport Layer
Ananya Gupta, Vaibhava Srivastava, Shivangi Yadav, Pooja Lohia, D. K. Dwivedi, Ahmad Umar, and Mohamed H. Mahmoud
J. Nanoelectron. Optoelectron. 18, 452–458 (2023)
[Abstract] [Full Text - PDF] [Purchase Article]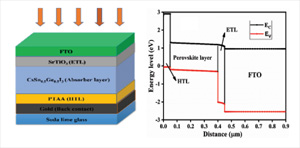 ---
Design of High-Precision Infrared Photoelectric Sensor and Its Adoption in Soft Package
Counting Management in Workshop
Xin Zhao, Peng Wei, and Ping Yan
J. Nanoelectron. Optoelectron. 18, 459–467 (2023)
[Abstract] [Full Text - PDF] [Purchase Article]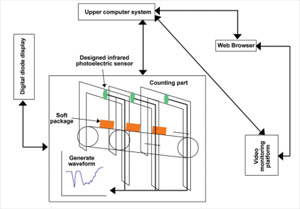 ---
Time Synchronization Method of Low-Voltage Distribution Network Based on Wi-Fi
and Voltage Detection
Bolin Xue, Yu Chen, and Torki Altameem
J. Nanoelectron. Optoelectron. 18, 468–478 (2023)
[Abstract] [Full Text - PDF] [Purchase Article]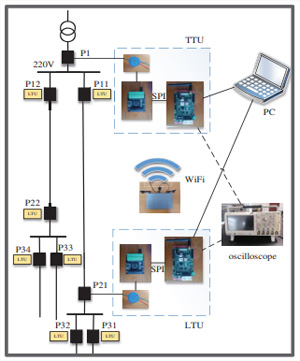 ---
Preparation of Three-Dimensional NiO Gas Sensor for Monitoring the Indoor Air of Car Cabs
Hang Sun, Yiding Hua, and Zhijun Li
J. Nanoelectron. Optoelectron. 18, 479–485 (2023)
[Abstract] [Full Text - PDF] [Purchase Article]

---
Effect of Gamma Radiation on the Properties of Poly(Methyl Methacrylate)/Titanium
Dioxide Nanocomposite Films
Basma A. El-Badry
J. Nanoelectron. Optoelectron. 18, 486–492 (2023)
[Abstract] [Full Text - PDF] [Purchase Article]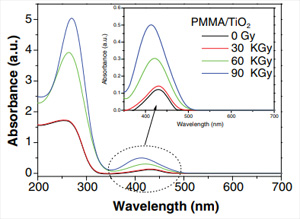 ---
Intelligent Cleaning Strategy of Photovoltaic Solar Cell Modules
Xiaojing Jiang
J. Nanoelectron. Optoelectron. 18, 493–501 (2023)
[Abstract] [Full Text - PDF] [Purchase Article]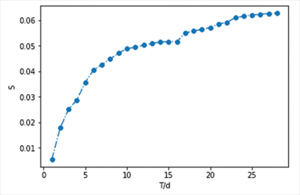 ---
A Sustainable Method to Convert Waste Heat Energy to Electricity by Using
Thermo-Electric Generators
Rinki Gupta, Vaishnavi Rout, Khushi Rajput, V. K. Chawla, Hassan Fouad, and M. S. Akhtar
J. Nanoelectron. Optoelectron. 18, 502–509 (2023)
[Abstract] [Full Text - PDF] [Purchase Article]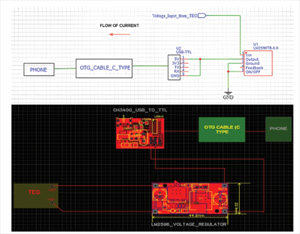 ---
Volume 18, Number 3 (March 2023) pp.255-379
–––––––––––––––––––––––––––––––––– ARTICLES ––––––––––––––––––––––––––––––––––––
Flexible Carbon Fiber/TiO2 Nanopillars Electrode in the Detection of Glucose
Under Photoexcitation
Gaoqi Tian, Yaolan Yang, Wenyao Li, Ying Meng, Tianyou Zhou, Anna Su, Qiumei Lei, Tao Ji,
Hassan Fouad, and Mohammad Shaheer Akhtar
J. Nanoelectron. Optoelectron. 18, 255–260 (2023)
[Abstract] [Full Text - PDF] [Purchase Article]
---
Effect of Argon to Oxygen Ratio on the Properties of Tungsten Oxide Films Prepared by
Direct Current Reactive Magnetron Sputtering
Ze Shi, Yue-Chan Li, An Xie, and Dong-Ya Sun
J. Nanoelectron. Optoelectron. 18, 261–273 (2023)
[Abstract] [Full Text - PDF] [Purchase Article]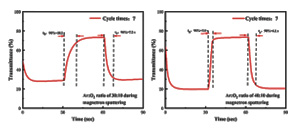 ---
Synergistic Enhancement of CoMoO4@Ni(OH)2 Electrode Materials for High
Performance Capacitors
Dongbiao Hou, Peng Pang, and Hongbo Xiang
J. Nanoelectron. Optoelectron. 18, 274–279 (2023)
[Abstract] [Full Text - PDF] [Purchase Article]

---
Electron Transport in Donor-Acceptor Copolymer and Methanofullerene Derivative
Organic Photovoltaic Blend
X. H. Liu, L. G. Wang, L. H. Luo, Y. R. Chen, L. Zhang, and J. Y. Liu
J. Nanoelectron. Optoelectron. 18, 280–286 (2023)
[Abstract] [Full Text - PDF] [Purchase Article]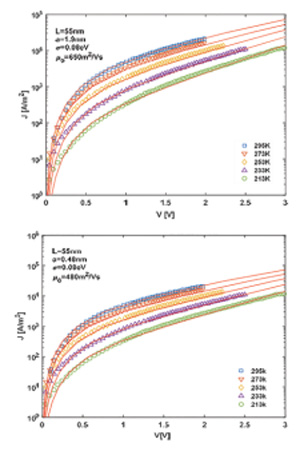 ---
Controllable Synthesis of Well-Monodispersed ZnS Nanospheres Through a
Simple Sol–Gel Method and a Rapid Co-Phase Precipitation Method
Shixin Song, Mu Zhang, Xiaodong Li, Xu-Dong Sun, Hassan Fouad, and M. S. Akhtar
J. Nanoelectron. Optoelectron. 18, 287–292 (2023)
[Abstract] [Full Text - PDF] [Purchase Article]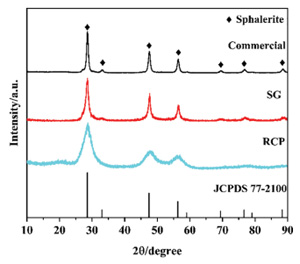 ---
Photovoltaic Performance of Perovskite Solar Cells and Their Continuous Charge
Path Control in Electric Vehicles
Yuanfei Xue, Xin Li, Xudong Diao, and Chenyuan Mao
J. Nanoelectron. Optoelectron. 18, 293–301 (2023)
[Abstract] [Full Text - PDF] [Purchase Article]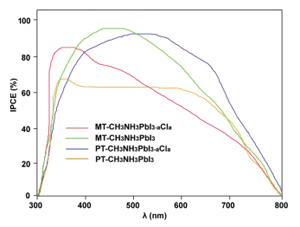 ---
Flexible Photoelectric Pulse Detection Sensor and Image Processing of Detection Signal
Qinghong Wu and Yao Meng
J. Nanoelectron. Optoelectron. 18, 302–310 (2023)
[Abstract] [Full Text - PDF] [Purchase Article]
---
A De-Noising Method for Microseismic Signal Based on the Synchrosqueezing
Transform in the Time-Frequency Domain
Xuan Qin, Zhichao Yu, and Xueyan Yang
J. Nanoelectron. Optoelectron. 18, 311–317 (2023)
[Abstract] [Full Text - PDF] [Purchase Article]
---
Sharing 5G Antenna with Transmission Tower: Mounting Height, Arrangement,
Electromagnetic Interference and Overall Safety
Weizhou Xu, Zengju An, YaShan Hu, and Teng Tong
J. Nanoelectron. Optoelectron. 18, 318–328 (2023)
[Abstract] [Full Text - PDF] [Purchase Article]
---
Mobile Multiple Sink Path Planning for Large-Scale Sensor Networks Based on
Hyper-Heuristic Artificial Bee Colony Algorithm
Lanmei Qian, Haifei Zhang, Jianlin Qiu, Xudong Zhang, Hassan Fouad, and Torki Altameem
J. Nanoelectron. Optoelectron. 18, 329–337 (2023)
[Abstract] [Full Text - PDF] [Purchase Article]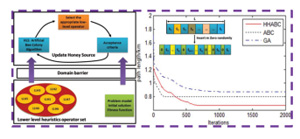 ---
Design a Secure Routing and Monitoring Framework Based on Hybrid Optimization
for IoT-Based Wireless Sensor Networks
Mohammad Khalid Imam Rahmani, Moizuddin Mohammed, Reyazur Rashid Irshad, Sadaf Yasmin,
Swati Mishra, Pooja Asopa, Asharul Islam, Sultan Ahmad, and Aleem Ali
J. Nanoelectron. Optoelectron. 18, 338–346 (2023)
[Abstract] [Full Text - PDF] [Purchase Article]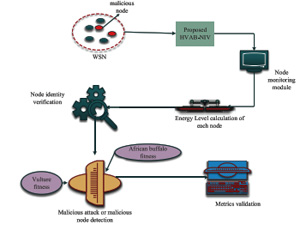 ---
Improving Healthcare Facility Safety with Electronic Monitoring by a Machine Learning
Framework Based on the Internet of Things
Khaled M. Alalayah, Mohamed A. G. Hazber, Abdulrahman Alreshidi, Bakri Awaji, Fekry Olayah, and Mohammed Altamimi
J. Nanoelectron. Optoelectron. 18, 347–356 (2023)
[Abstract] [Full Text - PDF] [Purchase Article]
---
A Network Security Prediction Method Based on Attack Defense Tree
Junyi Li, Yongdong Wu, Yang Li, Ziwen Zhang, Hassan Fouad, and Torki Altameem
J. Nanoelectron. Optoelectron. 18, 357–366 (2023)
[Abstract] [Full Text - PDF] [Purchase Article]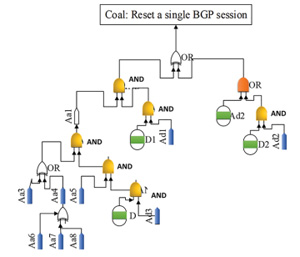 ---
Optimized Energy-Efficient Routing Protocol for Wireless Sensor Network Integrated
with IoT: An Approach Based on Deep Convolutional Neural Network and
Metaheuristic Algorithms
Moizuddin Mohammed, Mohammad Khalid Imam Rahmani, Md Ezaz Ahmed, Reyazur Rashid Irshad,
Sadaf Yasmin, Sultan Ahmad, Swati Mishra, Pooja Asopa, and Asharul Islam
J. Nanoelectron. Optoelectron. 18, 367–379 (2023)
[Abstract] [Full Text - PDF] [Purchase Article]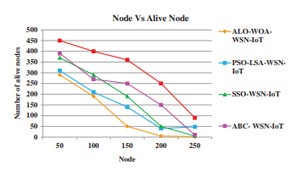 ---
Volume 18, Number 2 (February 2023) pp.123-254
–––––––––––––––––––––––––––––––––– ARTICLES ––––––––––––––––––––––––––––––––––––
Synthesis and Luminescence Characteristics of CaWO4: Eu3+ Red Phosphor for
White Light Emitting Diode
Minru Hao, Jiajun Li, Xun Zhou, and Feng Hao
J. Nanoelectron. Optoelectron. 18, 123–129 (2023)
[Abstract] [Full Text - PDF] [Purchase Article]
---
Low-Power and High-Precision Readout Circuit Design for Micro-Electromechanical
Systems (MEMS) Acceleration Sensors
Kai Zhang, Ting Li, Haisong Li, Jie He, and Weidong Xu
J. Nanoelectron. Optoelectron. 18, 130–137 (2023)
[Abstract] [Full Text - PDF] [Purchase Article]
---
Study on the Dust Concentration Evaluation for Submicron Semiconductor Particles in
Confined Space Based on Laser Transmission
Peng Xie, Juntong Liu, Kechao Chen, and Pengyao Zhou
J. Nanoelectron. Optoelectron. 18, 138–148 (2023)
[Abstract] [Full Text - PDF] [Purchase Article]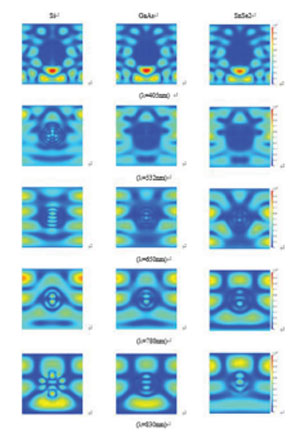 ---
High Efficiency of Tandem Perovskite Solar Cells: Optical-Electrical-Thermal Simulation
Yinrun Yang, Ting Lan, Yanbing Zhu, Qinghe Song, Chunhua Zeng, Xuxia Shai, and TingTing Wei
J. Nanoelectron. Optoelectron. 18, 149–159 (2023)
[Abstract] [Full Text - PDF] [Purchase Article]
---
Power Spectrum of Dual Varieties of Graphene Allotropes
M. M. Abdullah, Rashid Nizam, Hassan B. Albargi, Mohammad Zaki Ahmad, Javed Ahmad, Mohd. Farhan Khan, and Jawed Mustafa
J. Nanoelectron. Optoelectron. 18, 160–167 (2023)
[Abstract] [Full Text - PDF] [Purchase Article]
---
Synthesis and Characterization of Pure and Magnesium Doped Germanium Dioxide
(Mg–GeO2) Nano Crystals for Photocatalytic Applications
M. M. Abdullah, Hasan B. Albargi, Mohammad Zaki Ahmad, and Javed Ahmad
J. Nanoelectron. Optoelectron. 18, 168–175 (2023)
[Abstract] [Full Text - PDF] [Purchase Article]
---
Three-Dimensional Direct Current Resistivity Finite Element Method Forward Modelling
Based on Jacobi Preconditioned Conjugate Gradient Algorithm
Lai-gong Guo, Si-tong Wu, Ben-cai Yang, and Guang-long Dai
J. Nanoelectron. Optoelectron. 18, 176–183 (2023)
[Abstract] [Full Text - PDF] [Purchase Article]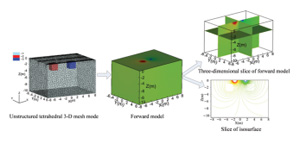 ---
Track Image Acquisition Based on the Signal Device of the Photoelectric Encoder
Yanhui Shi, Yang Yang, Yanjun Ruan, Yi Liao, and Bo Zhang
J. Nanoelectron. Optoelectron. 18, 184–192 (2023)
[Abstract] [Full Text - PDF] [Purchase Article]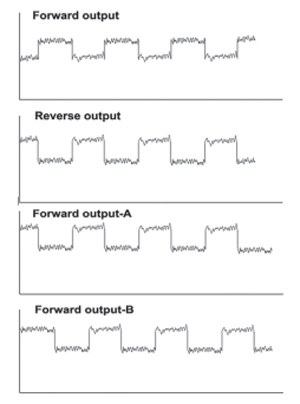 ---
Designing Photoelectric Sensor Module in Infrared Communication and Applying
Wireless Sensor Network in Leakage Cable Detection
Xinhui Xie
J. Nanoelectron. Optoelectron. 18, 193–201 (2023)
[Abstract] [Full Text - PDF] [Purchase Article]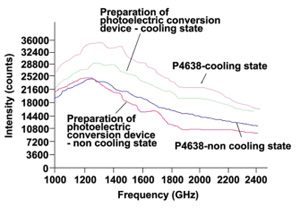 ---
Design of Amplifier Circuit of Optical Fiber Sensor and Its Application in Cloud
Computing of Mechanical Vibration Fault
Hai Yao, Guanyong Hu, and Xiaofei Wang
J. Nanoelectron. Optoelectron. 18, 202–209 (2023)
[Abstract] [Full Text - PDF] [Purchase Article]
---
Built-In Self Test (BIST) Architecture Simulation for Testing Crosstalk Effects in Array
Structured Through Silicon Vias (TSV) in 3DICs
K. Praveen Kumar Reddy, C. Bennila Thangammal, and P. Rangarajan
J. Nanoelectron. Optoelectron. 18, 210–216 (2023)
[Abstract] [Full Text - PDF] [Purchase Article]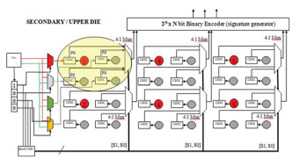 ---
Design an Internet of Things Standard Machine Learning Based Intrusion Detection
for Wireless Sensing Networks
Khaled M. Alalayah, Khadija M. Alaidarous, Samah M. Alzanin, Mohammed A. Mahdi, Mohamed A. G. Hazber,
Ibrahim M. Alwayle, and Khaled M. G. Noaman
J. Nanoelectron. Optoelectron. 18, 217–226 (2023)
[Abstract] [Full Text - PDF] [Purchase Article]
---
An Intelligent Irrigation System and Prediction of Environmental Weather Based on
Nano Electronics and Internet of Things Devices
Sultan Ahmad and Mohammed Yousuf Uddin
J. Nanoelectron. Optoelectron. 18, 227–236 (2023)
[Abstract] [Full Text - PDF] [Purchase Article]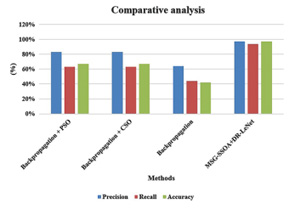 ---
Security Flaws in Wireless Sensor Networks and Authentication Procedures
for Internet of Things
Reyazur Rashid Irshad, Faisal Shaman, Mohammed Mehdi, Asharul Islam, Mohammad Ashiquee Rasool,
Imran Mohd Khan, Ahmed Abdu Alattab, Ehab Tawfeek Alnfrawy, and Kainat Fatima
J. Nanoelectron. Optoelectron. 18, 237–242 (2023)
[Abstract] [Full Text - PDF] [Purchase Article]
---
A Novel Whale Based Optoelectronics System for Securing Healthcare Data in
Internet of Things (IoT)-Based Cloud Environment
Reyazur Rashid Irshad, Faisal Shaman, Mohammed Mehdi, Asharul Islam, Mohammad Ashiquee Rasool,
Imran Mohd Khan, Ahmed Abdu Alattab, Ehab Tawfeek Alnfrawy, and Reham Gharbia
J. Nanoelectron. Optoelectron. 18, 243–254 (2023)
[Abstract] [Full Text - PDF] [Purchase Article]
---
Volume 18, Number 1 (January 2023) pp.1-121
–––––––––––––––––––––––––––––––––– ARTICLES ––––––––––––––––––––––––––––––––––––
Optical Properties of Cu-Doped Perovskite Nanoplatelets
Jintao Wang, Chuanxiang Ye, Xiaowei Wu, and Zhijian Zheng
J. Nanoelectron. Optoelectron. 18, 1–5 (2023)
[Abstract] [Full Text - PDF] [Purchase Article]
---
Characterization and Conductivity Studies of Graphene Oxide with Different Degrees of
Oxidizing Agent
Helyati Abu Hassan Shaari, Muhammad Mahyiddin Ramli, A. B. Shahriman, A. Harun, Ali H. Reshak,
Mohd Nazim Mohtar, and Nurliyana Hazirah Sulaiman
J. Nanoelectron. Optoelectron. 18, 6–10 (2023)
[Abstract] [Full Text - PDF] [Purchase Article]
---
Exploring the Silver Tetraphenylporphyrin as Fluorescent Sensor for Rapid
Assessment of Oil Oxidation Products: A Density Functional Theory Study
Haiyang Gu, Siyu Chen, Jing Jin, Ying Pei, Riqin Lv, Xingyi Huang, and Yining Dong
J. Nanoelectron. Optoelectron. 18, 11–16 (2023)
[Abstract] [Full Text - PDF] [Purchase Article]

---
Design of a Multi-Channel Gas Sensor Detection System Based on STM32
Microcontroller and LabVIEW
Lei Liu, Mingsong Wang, Shahid Hussain, Torki Altameem, Junlin Liu, Hassan Fouad, Mohammad Shaheer Akhtar,
Guanjun Qiao, and Guiwu Liu
J. Nanoelectron. Optoelectron. 18, 17–24 (2023)
[Abstract] [Full Text - PDF] [Purchase Article]
---
Estimation Method of State of Charge of Power Battery of New Energy Vehicle Based on
K Nearest Neighbor Regression
Qinglie Su
J. Nanoelectron. Optoelectron. 18, 25–32 (2023)
[Abstract] [Full Text - PDF] [Purchase Article]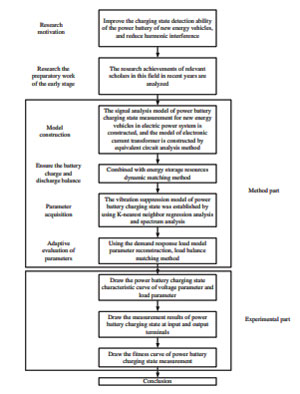 ---
Implementation of Energy Effective Error Resistant Adders and Multipliers in Image
Denoising Applications
J. Dhanasekar and V. K. Sudha
J. Nanoelectron. Optoelectron. 18, 33–42 (2023)
[Abstract] [Full Text - PDF] [Purchase Article]
---
Study on Algorithms a/ί Pulse-Shape Discrimination of Liquid Scintillation Detection
Ye-lin Qi, Yong-fang Lai, Xuan Zhang, Ying-ying Zhao, and Huang Tang
J. Nanoelectron. Optoelectron. 18, 43–51 (2023)
[Abstract] [Full Text - PDF] [Purchase Article]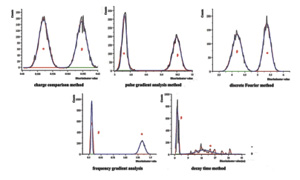 ---
Sliding Mode Control of Digital Directional Valve Drive System Based on
New Approach Rate
Yang Zhang, Jian-Ying Li, Qi-Zheng Zhang, and Chen Peng
J. Nanoelectron. Optoelectron. 18, 52–58 (2023)
[Abstract] [Full Text - PDF] [Purchase Article]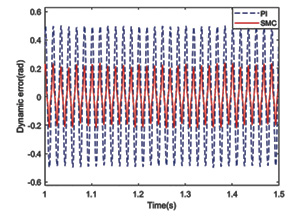 ---
Finite-Time Containment Control for Nonlinear Multi-Agent Systems Based on
High Order Sliding Mode
Nan Liu and Pan Zhang
J. Nanoelectron. Optoelectron. 18, 59–67 (2023)
[Abstract] [Full Text - PDF] [Purchase Article]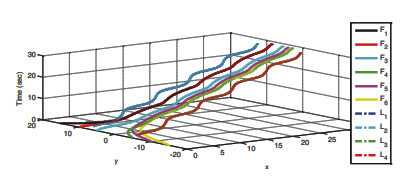 ---
Computational Treatment of MHD Micropolar Fluid Flow Through Porous Medium
Over an Exponentially Stretching Sheet with Heat Sink and Chemical Reaction Effects
Faisal Salah and Hessah Alqahtani
J. Nanoelectron. Optoelectron. 18, 68–76 (2023)
[Abstract] [Full Text - PDF] [Purchase Article]
---
Time Series Optimal Capacity Determination Model of Regional Comprehensive
Energy Considering Multi Energy Complementarity and Load Flexibility
Guangzheng Huang
J. Nanoelectron. Optoelectron. 18, 77–84 (2023)
[Abstract] [Full Text - PDF] [Purchase Article]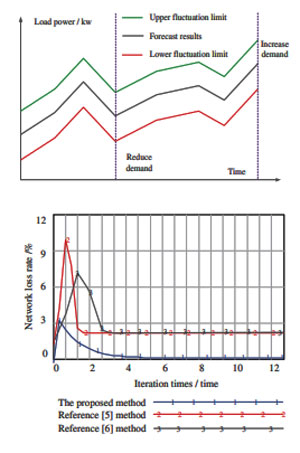 ---
Removal of Salt and Pepper Noise Using Hybrid Adaptive Switching Median Filter
with Ant Colony Optimization Technique in Nano Electronic Applications
S. Vairaprakash, Jayakumar Karuppaiah, B. Buvaneswari, and Abdullah Alghamdi
J. Nanoelectron. Optoelectron. 18, 85–94 (2023)
[Abstract] [Full Text - PDF] [Purchase Article]
---
On the Design of an Algorithm for Mobility Management Over Fog Geographical
Allocation for Healthcare Applications
Saad Aldosary, Doaa Abo Hussien, Mohammed Amoon, Ashraf El- Sisi, Haitham Khaled, and Nirmeen A. El-Bahnasawy
J. Nanoelectron. Optoelectron. 18, 95–103 (2023)
[Abstract] [Full Text - PDF] [Purchase Article]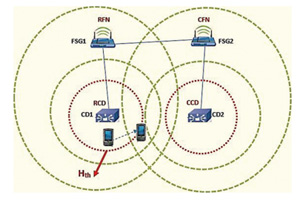 ---
Control Technology for Power Edge-Side Equipment Coordination to Suppress Power
Fluctuations in Multiple Application Scenarios
Yifei Hu, Long Yan, and Shuang Liu
J. Nanoelectron. Optoelectron. 18, 104–112 (2023)
[Abstract] [Full Text - PDF] [Purchase Article]
---
Defect Data Mining of Power Consumption Law Based on Improved K-Means
Algorithm Clustering
Yutian Hong
J. Nanoelectron. Optoelectron. 18, 113–121 (2023)
[Abstract] [Full Text - PDF] [Purchase Article]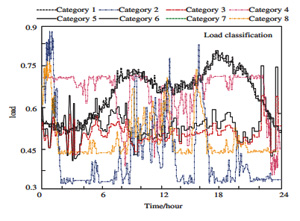 ---
---
Terms and Conditions
Privacy Policy Copyright © 2000- American Scientific Publishers. All Rights Reserved.